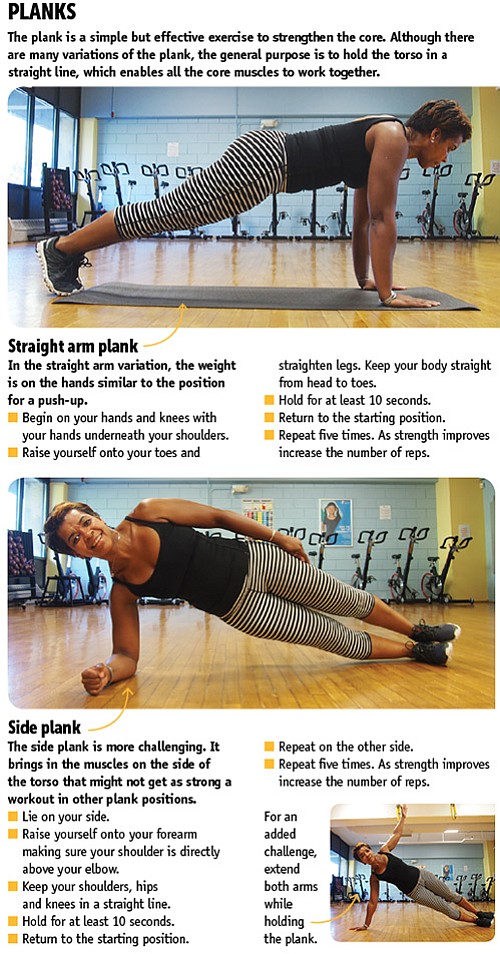 Model: Brandy Cruthird of Body by Brandy, is the acting Health and Wellness director of the Roxbury YMCA.
Stories this photo appears in:

It's all about the core
If low back pain does not go away within a week or so, often physical therapy and exercise are recommended. The goal is to strengthen the core and improve function.