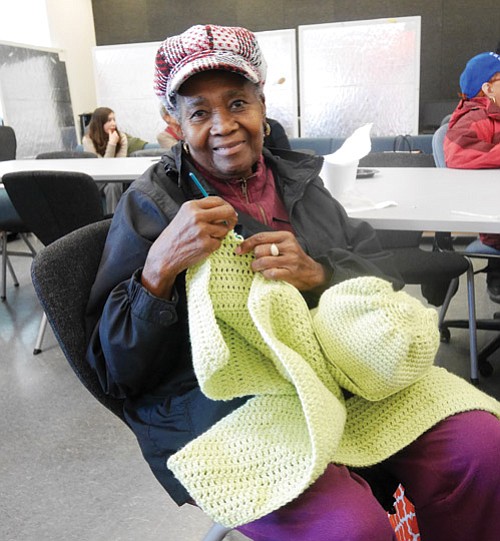 Federica Solomon of Dorchester attends a memory café event at BCYF Grove Hall Senior Center; Solomon also takes computer classes at the center.
Stories this photo appears in:

Memory cafes are new to Boston, but the model was developed in the 1990s in Holland, and over the past decade has spread across the U.S. In some areas they are called "Alzheimer's cafes," but memory cafes are not Alzheimer's education sessions or support groups. A 2005 evaluation of memory cafes in the United Kingdom observed that the cafe setting provides "a safe space in which to 're-story' the experience of dementia." Organizers say cafe participation can open a path to starting difficult conversations about dementia.