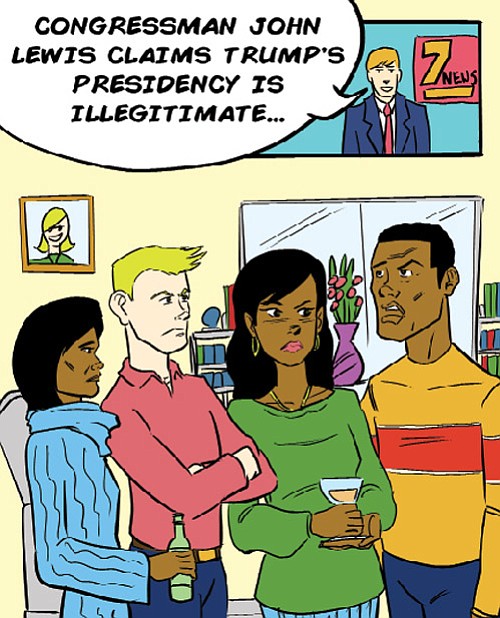 "Didn't Trump always say the election was rigged?"
Stories this photo appears in:

During the recent campaign for president, critics often expressed concern that Donald Trump was not presidential enough. For many people a certain dignity and decorum were required for the job. Nonetheless, Trump understood the necessity of appealing to the "ignored" and "overlooked." He did not want to be identified as one of the "elite" who looked down upon the working class folks. Unfortunately, many of Trump's constituents tolerate a laxity in the requirements for president that could damage democracy.