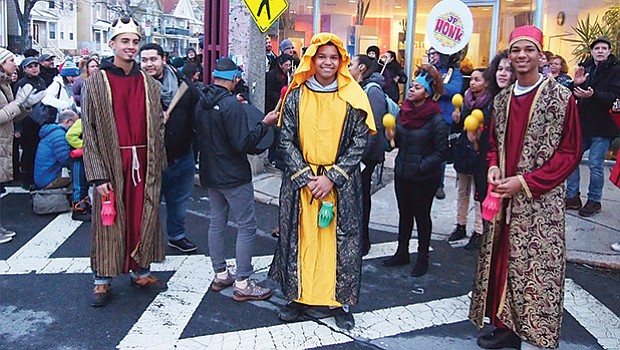 Teens from the Hyde Square Task Force lead a parranda — a musical parade featuring traditional Puerto Rican Christmas songs.
Stories this photo appears in:

Activists see disparities in nonprofit, gov't sectors
The Greater Boston Latino Network, a group of executive directors of leading local organizations, last week launched a new campaign to increase the presence of Latinos in decision-making positions in nonprofits and government. GBLN also is planning a January 15 "counter-inaugural event" at the Boston Public Library and will release a report on the status of Latino-led organizations as part of its efforts to support them.