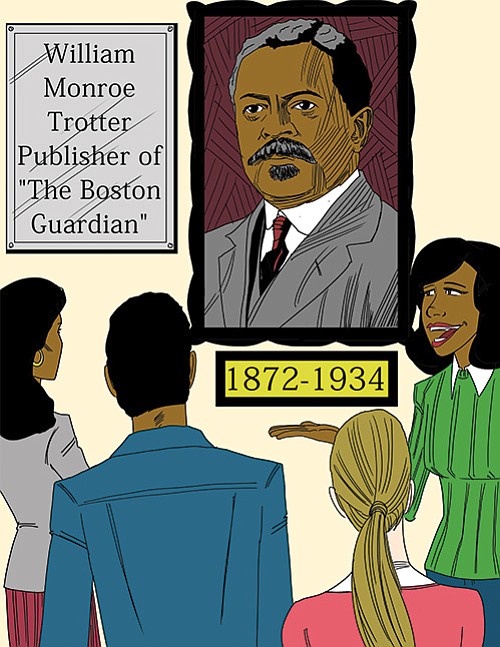 "Trotter's name is still very much revered in Boston."
Stories this photo appears in:

David Jacobs decided to appropriate the Boston Guardian name when he found it inadvisable to continue publication of his Boston Courant under that legend. Any copyright protection of the Boston Guardian had expired, but Jacobs was nonetheless informed that the Guardian had special historical significance. Now every week there will be another desecration of the special status of Trotter's Boston Guardian. Certainly Trotter's protest against racial defamation ranks up there with other early Boston oppositions to injustice.