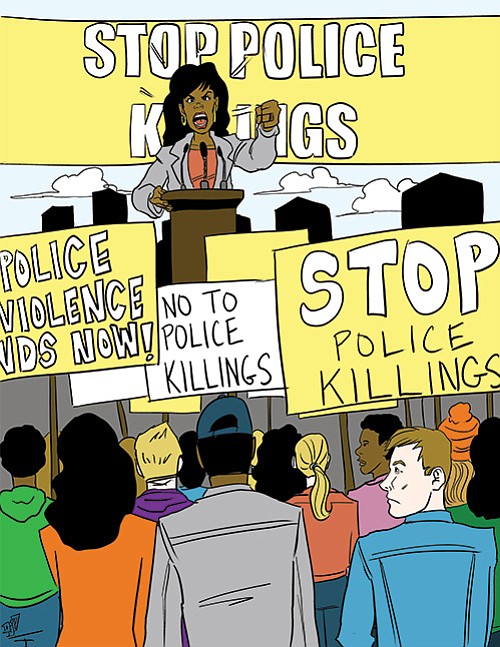 "With Jeff Sessions as attorney general, police everywhere will be above the law."
Stories this photo appears in:

Despite great public awareness of the violence between the police and unarmed blacks, the incidents continue. President Trump seems to have great sympathy for the police as does his attorney general designate, Sen. Jeff Sessions of Alabama. Chances of blacks prevailing in criminal prosecutions against offending police officers are slim.