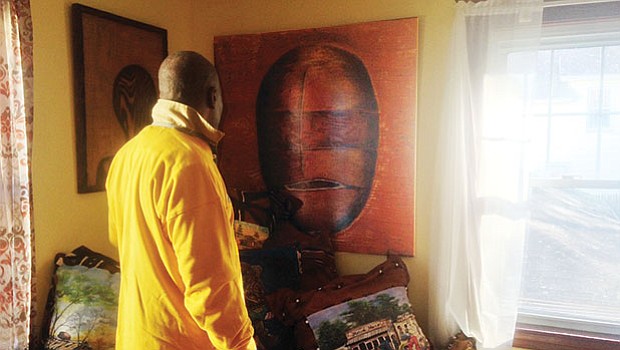 Fitz-Gerald displays one of his works in his Fitchburg home.
Stories this photo appears in:

Collects discarded objects, produces art that speaks to the struggles of being black in U.S.
From construction sites to deserted beaches, Jason Fitz-Gerald has a knack for finding beauty in unlikely places. The 70-year-old Guyanese artist finds materials left by the wayside and transforms them into paintings and sculptures. His art depicts elements of the black experience.