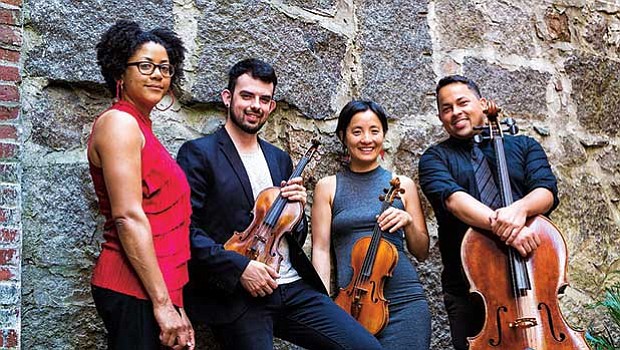 Castle of our Skins at Museum of African American History.
Stories this photo appears in:

Boston series celebrates black musicians and composers
In 2003, musicians Ashleigh Gordon and Anthony Green launched Castle of our Skins, a concert and education series dedicated to celebrating black artistry through classical music. Now, the organization collaborates with the Boston Public Library, the Gardner Museum and the Outside the Box Festival to present its performances and educational offerings.