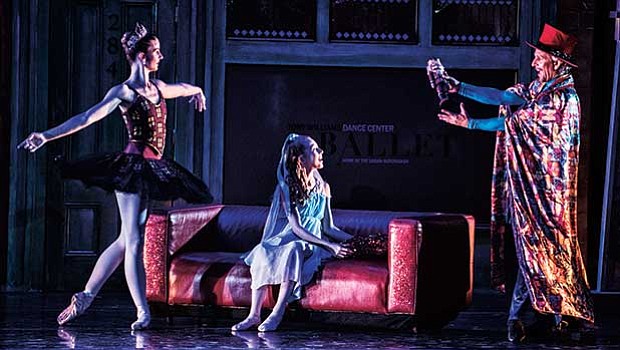 Kyre Ambrose portrays Rat, with Sophia Garufi as Rat and Ronnie Thomas as the Nutcracker Prince.
Stories this photo appears in:

'The Urban Nutcracker' gives classic holiday story a contemporary spin
The lights rise on dancer and poet Ramiro Vaughan, wearing red sneakers and matching hat. With a mix of spoken word and street style dance, he leads the audience through the streets of Boston's Downtown Crossing, where he meets a doo-wop group and woos a girl. The Citgo sign shines in the background like a contemporary North Star. One thing's for sure, "The Urban Nutcracker" isn't like any Tchaikovsky you've seen before.