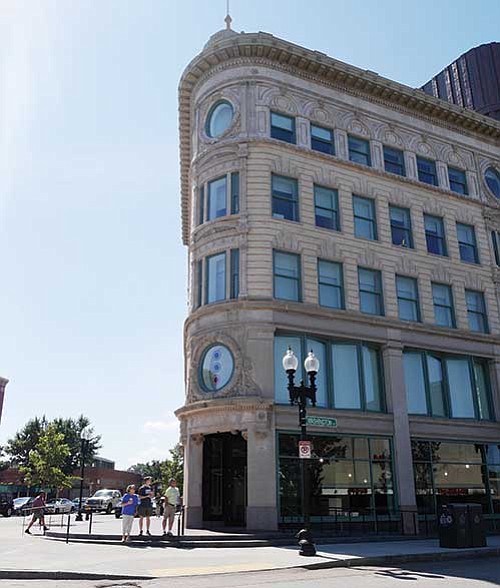 Outside the window-lined ground-floor space, a wide sidewalk area could accommodate outdoor seating. The city and community have long sought uses for the space that would enliven Dudley Square beyond daytime business hours.
Stories this photo appears in:

The city of Boston is once again seeking a full-service restaurant tenant for the large vacant space at the front of the Bruce C. Bolling Building in the heart of Dudley Square. Finding the right restaurateur-tenant for the prominent location is critical to an enlivened Dudley Square, say experts and community stakeholders. Its two-year vacancy underscores the challenges in bringing new economic vitality to a square that has served as a commercial hub for a largely low-income neighborhood.