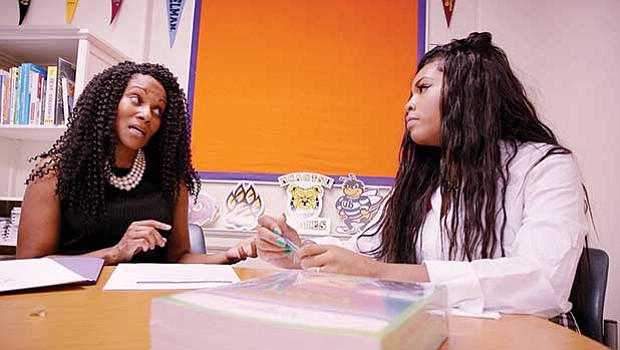 Paula Dofat (left) and Blessin Giraldo from the film "Step."
Stories this photo appears in:

Paula Dofat, director of college counseling at the Baltimore Leadership School for Young Women, is one of the subjects of "Step," the uplifting and feel-good movie of the summer. Dofat considers her own unconventional path of attending six different colleges — including community college, state and Ivy League schools — as a blessing in disguise. Her personal college setbacks and successes enable her to better relate to her students and to understand what they're going through financially, academically and emotionally.