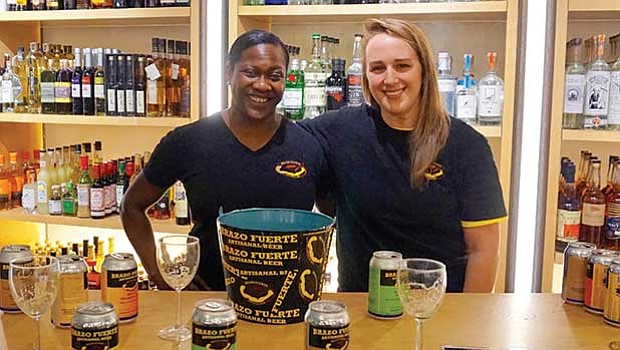 Brazo Fuerte Artisanal Beer Founder and CEO Bev Armstrong (l) with Director of Operations Raylen Dziengelewski at a beer tasting at Cambridge Spirits in Kendall Square, Cambridge.
Stories this photo appears in:

Attorney leaves corporate world to open craft brewery
Bev Armstrong, founder, CEO and head brewer of Brazo Fuerte Artisanal Beer, knows her career path is unusual. The Harvard-educated attorney and MBA made a "complete left turn" into entrepreneurship, hanging her shingle as a fulltime craft beer brewer in 2016, following a 15-year stint in the biotechnology industry in such high-level roles as CFO, general counsel and VP of operations.