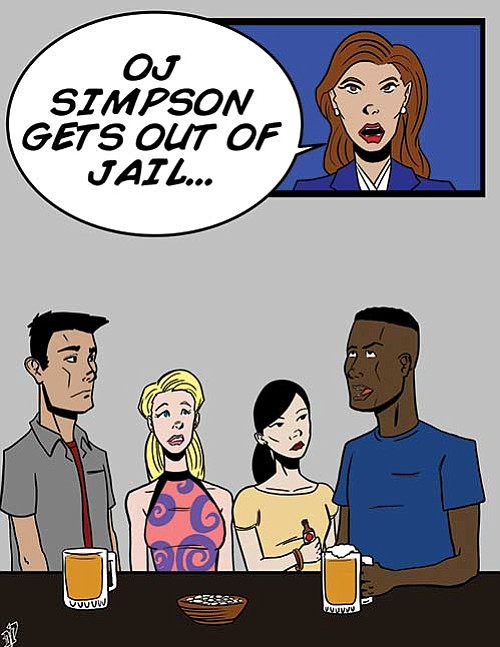 "O.J. served nine years on trumped-up charges while the police can kill a black man and walk away."

Stories this photo appears in:

It is hard to believe that an appropriate sentence for such an offense is nine to 33 years. The heart of the case is an awkward and impolitic attempt to reclaim one's own property, which is up for sale and very well might never otherwise be recovered. Undoubtedly the scion of a well-to-do white family would not be subjected to such a harsh penalty.