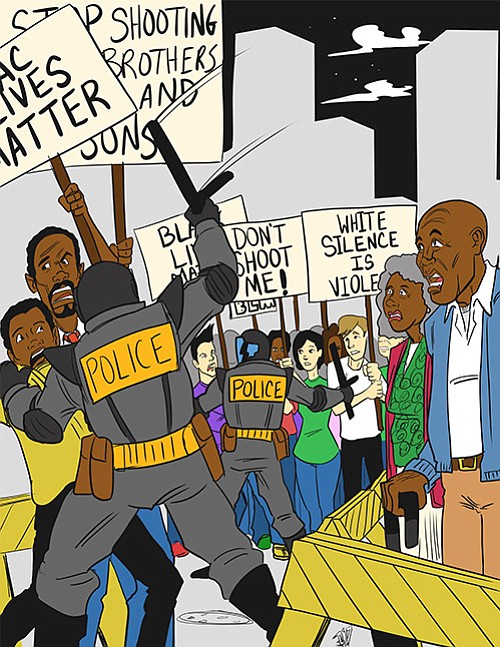 "You think the kids would feel a little better if we had a conversation about this?"
Stories this photo appears in:

What manner of conversation will modify unpleasant attitudes that have become part of the American culture? The problems facing the nation cannot be overcome with mild pleasantries. If whites learn to understand that black lives matter, perhaps they can also then move on to love one another. Mere conversations will not get us there.