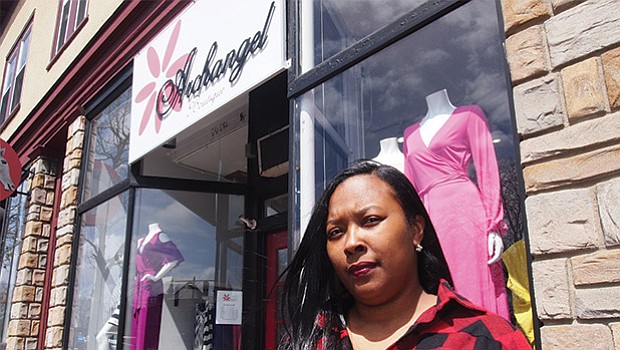 Archangel Boutique owner Lashonda Jefferson opened shop in 2007 in Lower Mills, attracted to the foot traffic in the neighborhood business district.
Stories this photo appears in:

After earning a degree in Entrepreneurial Studies from Babson College in 2000, Lashonda Jefferson went to work in the corporate sector, earning a salary that enabled her to pay off student loans. But after several years, Jefferson couldn't give up the entrepreneurial itch. Since her days as a high school student at West Roxbury High School, she had an interest in fashion. Opening a clothing store seemed like the right mix of passion and practicality. Over the last ten years, she has built her store, Archangel Boutique, into a profitable business that provides her full-time employment.