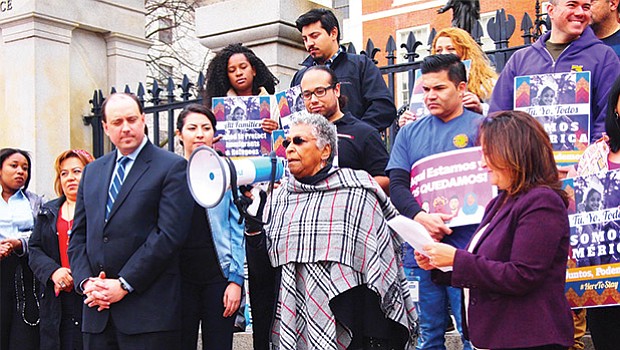 Dorotea Manuela of the Boston May Day Coalition, an alliance of immigrant rights groups, spoke during a rally on the State House Steps, flanked by Sen. Jamie Eldridge (left) and Roxana Rivera, 32BJ SEIU vice president. The coalition has scheduled marches on May 1 to promote legislation to protect immigrants and other workers.
Stories this photo appears in:
Movement zeros in on opinions of public, not politicians
Cosecha's planned action for May 1 — International Workers Day — reveals a major departure between the movement and other immigrant rights advocacy groups, which are bringing a more traditional activist approach.