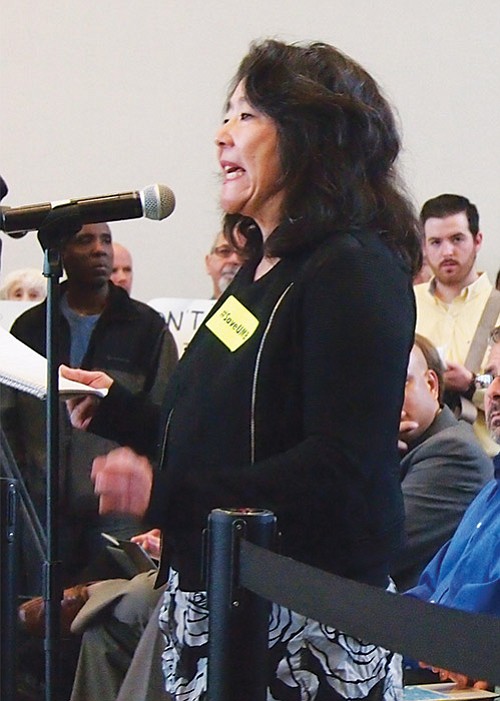 Economics Professor and UMass Faculty Union President Marlene Kim addresses the UMass Board of Trustees.
Stories this photo appears in:

Many blast Motley's perceived ouster, speak out against cuts, dropped courses
Students, faculty and staff from UMass Boston interrupted a meeting of the UMass Board of Trustees chanting "No cuts, no hikes! Education is a right!" last Thursday, underscoring anger that surfaced after revelations the school's annual deficit may be as high as $30 million, along with what many perceive as the forced resignation of Chancellor Keith Motley.