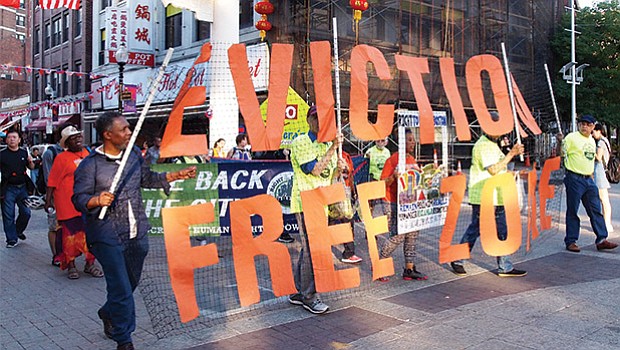 Demonstrators marched into Chinatown. Many called for a law that would curtail no-fault evictions.
Stories this photo appears in:

Tenants rally to demand gentrification protections
Tenant activists from across Boston gathered for a Renters Day of Action protest last Thursday where they highlighted issues in their neighborhoods and called for changes to housing, tax and land-use policies in order to prevent displacement.