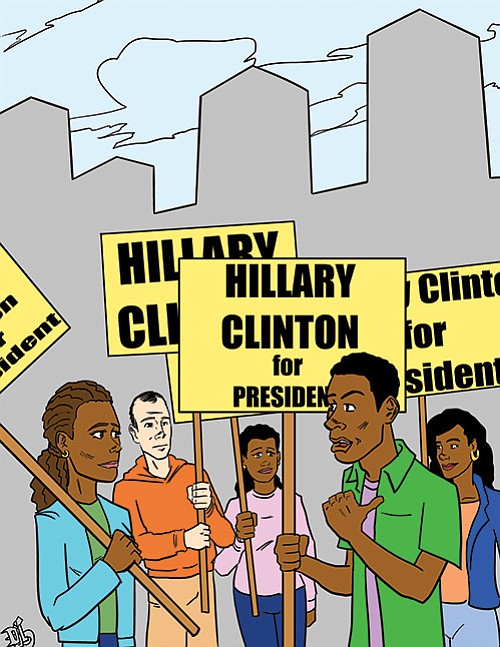 "I was with Bernie Sanders, but now I'm with Hillary."
Stories this photo appears in:

Avid supporters of Bernie Sanders who do not vote for Hillary Clinton will have failed to understand Sanders' political revolution. The objective is to gain support for issues that enhance the economic status of the average citizen. The charisma of the resident of the White House is helpful but is essentially irrelevant. Strategically, the Sanders revolution can maintain its power only with its solid vote for the presidential candidate who is most likely to be sympathetic to its goals. That candidate is Hillary Clinton.