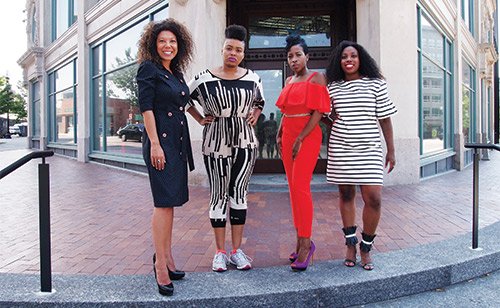 Malia Lazu of Epicenter Community Inc.; Rica Elysee of BeautyLynk; Diana Vertus of Exquisite Design Concepts; and Heather White of Trillfit.
Stories this photo appears in:

Inspiring and mentoring entrepreneurs to build creative businesses in an effort to accelerate change
Malia Lazu takes an unusual approach to business development. While tending to the needs of individual entrepreneurs, she also cultivates the broader environment, seeking to create a landscape where marginalized communities can realize their business dreams.