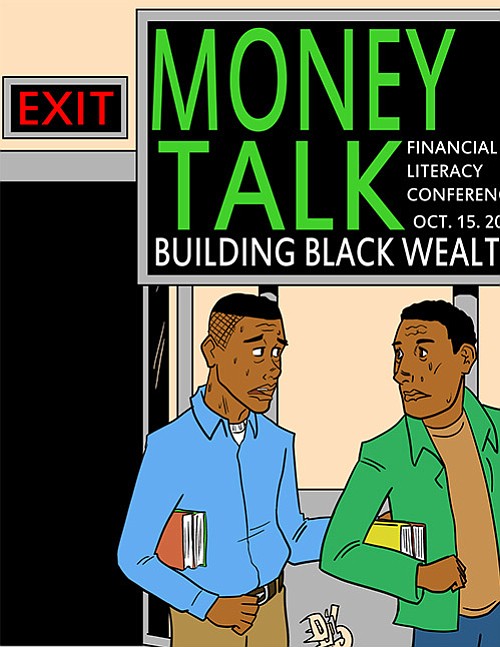 "Man, it's gonna take a lot of work to get rich."
Stories this photo appears in:

The quest for racial equality in America now confronts the most demanding obstacle — equitable economic attainment. That does not mean that African Americans and Latinos must suddenly become wealthy. The objective is that their income and wealth statistics become comparable to the data of other racial groups. The Banner's recent financial literacy conference, "Money Talk," held at Roxbury Community College provided advice and information on how to build black wealth.