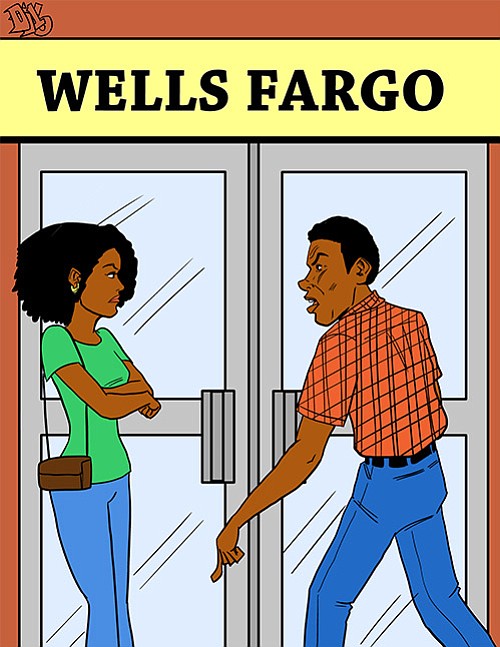 "Used to be robbers would come in and steal from the bank. Now the bank is stealing from its depositors!"
Stories this photo appears in:
Banks were once considered to be the safest place to secure one's funds. A major purpose of banks has always been to serve as the safest depository, but now that assurance has been breached. The Wells Fargo Bank has fired 5,300 employees for failing to enroll depositors in additional accounts and then charging them a reported $1.5 million or more in fees. The issue now confronting the country is whether criminal indictments are to be filed against the bank executives who benefitted from bonuses earned from the fraud but were not directly involved in the scam.