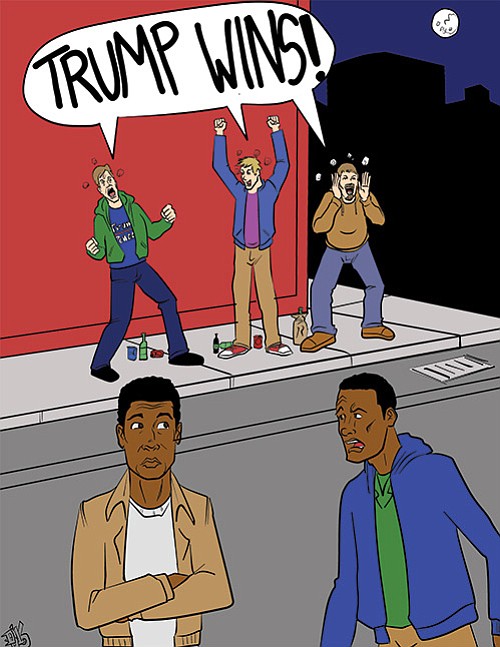 "There are a whole lot of folks who didn't turn out to the polls, and now we have to endure this!"
Stories this photo appears in:

The Great Recession has eroded the middle class and induced whites without a college education and with little future to vote for Trump, 67-28 percent. They wanted to "Make America Great Again," as Trump implored with his slogan. That alone was enough to tilt the final result. Even though they were the primary victims of government inaction, blacks could not support someone like Trump, who got only 8 percent of the vote compared with 88 percent for Hillary Clinton. Now the whole nation faces a problem created by white fecklessness.