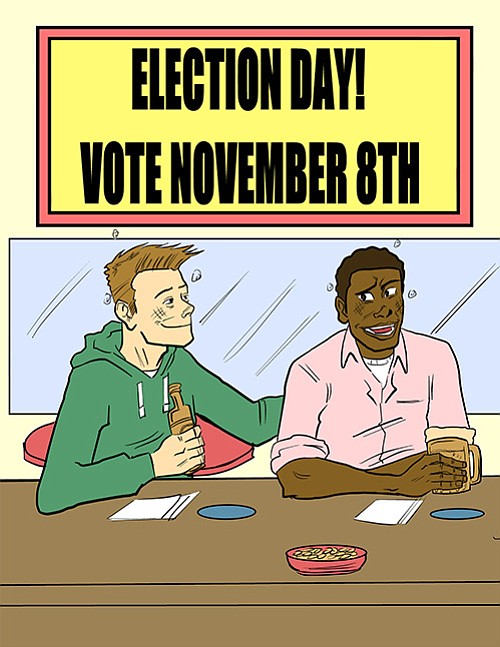 "I'll be glad when this election is over."
Stories this photo appears in:

Americans have just elected a new president, yet many citizens are skeptical about the nation's future. The problems that have plagued the country for decades still persist. Racial conflicts and income disparities are in the forefront of issues adversely affecting the lives of countless citizens. Discrimination against blacks, Latinos and women places them at an economic disadvantage.