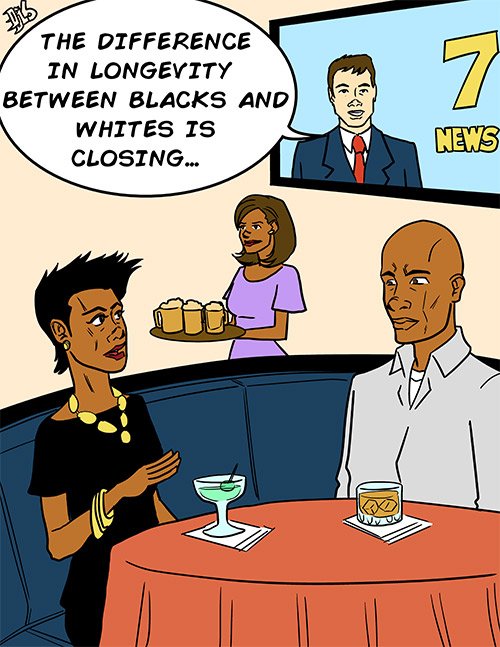 "I guess we better start saving more for a longer retirement."
Stories this photo appears in:

According to government data, in 1900, whites lived on average for 15 years longer than blacks. Since then the gap has been closing. In 1990 whites still lived seven years longer, but federal records indicate that the gap narrowed to 3.4 years in 2014. Blacks live an average expectancy of 75.6 years compared to 79 years for whites.