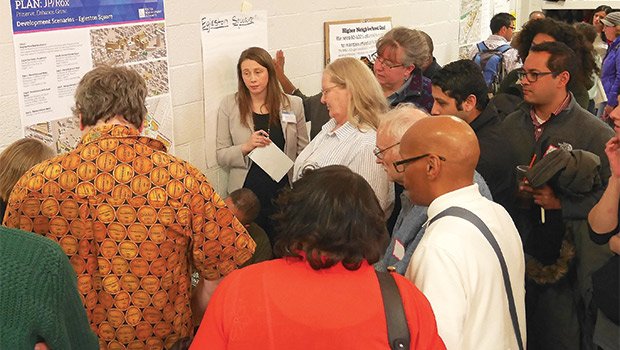 At a March 5 community workshop for the JP/Rox planning process, a crowd of community members gathered at a breakout station to discuss Egleston Square development scenarios.
Stories this photo appears in:

Infrastructure seen lacking in planning area
The BRA's Plan: JP/Rox process has involved an unprecedented degree of community participation and inter-agency cooperation, by many accounts, yet has left some JP/Rox community members, including those on the appointed advisory group for the plan, feeling nervous and not fully heard or empowered. Worries abound, from loss of JP's neighborhood character, to lack of affordability and displacement of existing residents, to a feeling of the processed being rushed or not fully thought out.