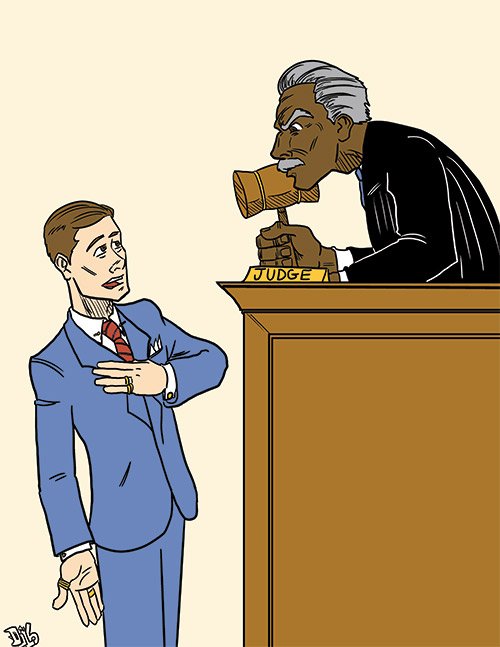 "Not guilty, your honor. It's the corporation that did it."
Editor's note: Banks and other financial institutions can be found guilty of various violations with no criminal liability for the responsible employees.
Stories this photo appears in:

Americans do not readily accept the idea that a corporation is a person. A corporation does not breathe and eat and think like a human being, but over the years, U.S. courts have attributed more human rights and qualities to corporations. This legal device suits the wealthy who own the capital stock of corporations, but progressives have begun to challenge the concept.