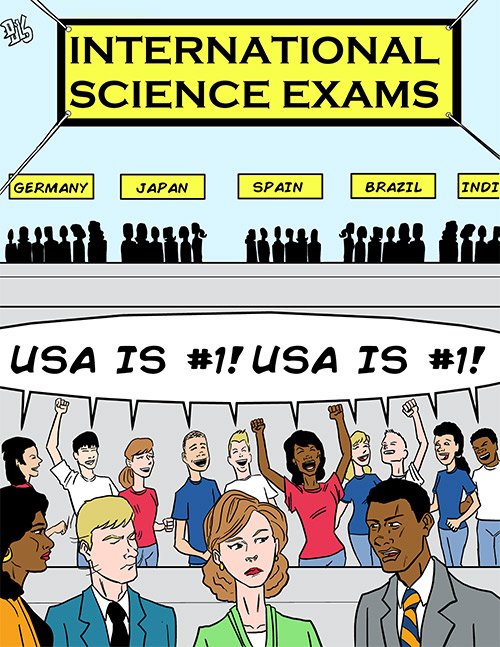 "Boy, that attitude impedes improvement."
Stories this photo appears in:
America can be proud of the quality of its colleges and universities, but the status of secondary education is substandard. The Program for International Student Assessment periodically tests 15-year-old students from various countries on math, science and reading. The effectiveness of the educational systems of the various nations is then determined by the results. The U.S. is outperformed by 29 nations in math, 22 in science and 19 in reading.