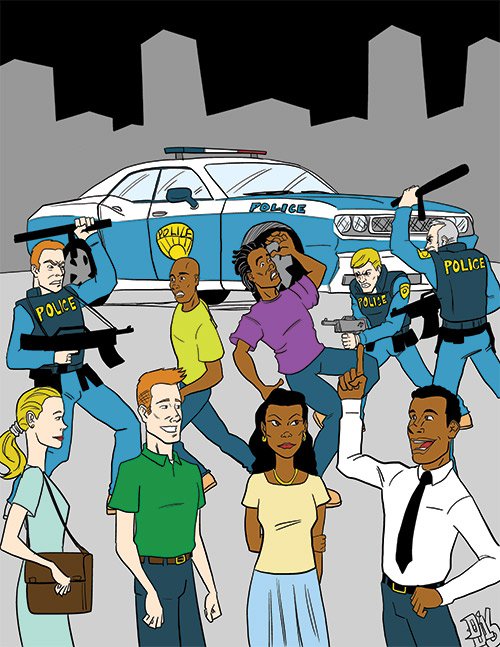 "Let's hurry so we're not late for our conversation on race relations."
Stories this photo appears in:

Some journalists and commentators have suggested that interracial "conversations" are needed to resolve the problems. While the intention is undoubtedly well meaning, there is no reason to believe that such discussions will simply lead to effective resolutions. Although they are not so stated, the fundamental demands of the Black Lives Matter groups are non-negotiable.