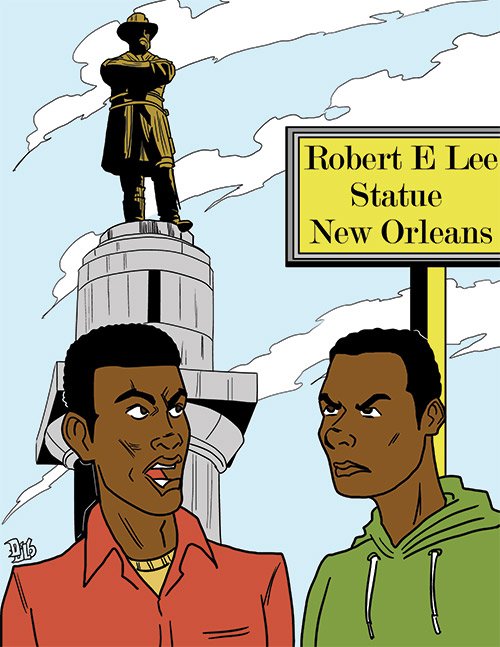 "How am I supposed to be inspired by a statue of a guy who fought to keep my folks in slavery?"
Stories this photo appears in:

There is a common practice across America for communities to erect statues or monuments to honor the achievements of local residents. For those whose accomplishments are less prodigious, it is customary to place their names on buildings, public squares or streets. The objective is to imbed in the culture the character of the honoree to serve as a role model for future generations. But now protestors have begun to challenge the worthiness of some of those who have been so memorialized.