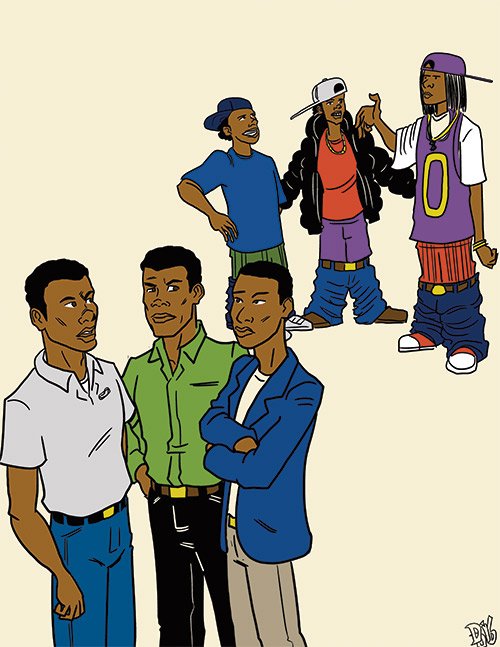 "Looks like those brothers aren't ready for prime time."
Stories this photo appears in:

Martin Luther King, Jr. grew up at a time when it was culturally expedient to induce youth to mature quickly. MLK was born on Jan. 15, 1929, the same year that the Great Depression began. This period of economic decay continued until 1941, and it created a sense of urgency about survival among Americans, especially blacks. The life expectancy for an African American born in 1930 was only 48.1 years.