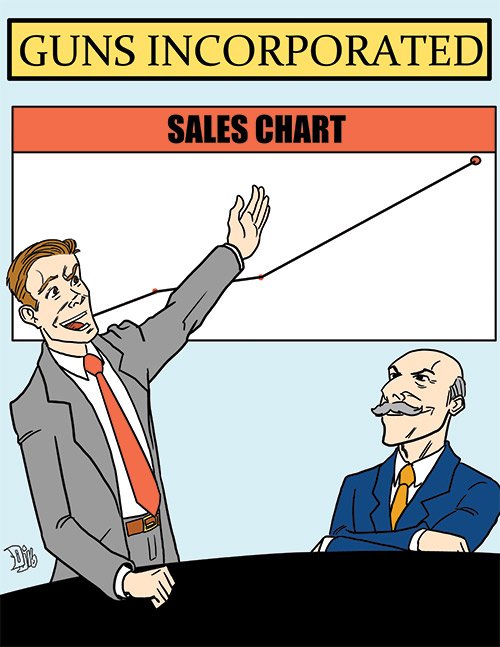 "Every time they start talking about gun control our sales soar!"
Stories this photo appears in:

Conservatives tolerate the nation's horrific gun violence in order not to jeopardize their right to amass substantial personal arsenals. Stricter gun laws might disrupt the conservatives' plans. America has become a nation at war with itself.