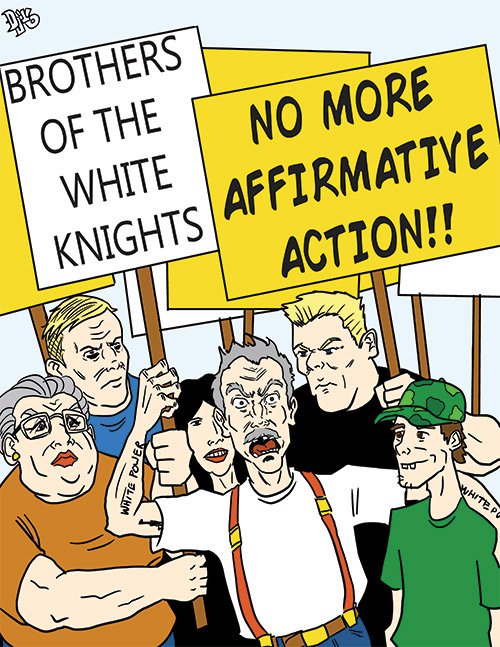 "We have to stop affirmative action. It gives blacks a chance to demonstrate their competence."
Stories this photo appears in:

Opportunities for African Americans in the new year are promising. The economy is improving and blacks appear to be more confident when confronting racial discrimination. Nonetheless, there should be no complacency about the latent opposition. Nothing illustrates the intensity of the white vs. black conflict more than the case of Abigail Fisher v. University of Texas.