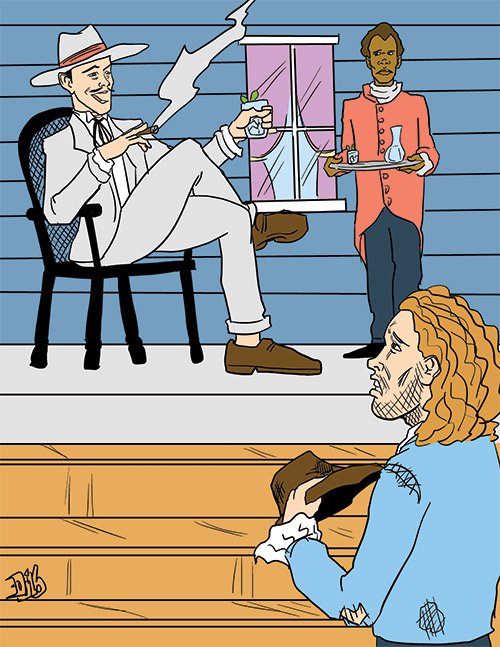 "I told you Josephus, it's the nigras who are your enemy. You and I belong to the same race."
Stories this photo appears in:

The race problem persists in America. Reaction to Donald Trump's hostile remarks indicates that it is alive and well. Remedies for the problem have had only limited results. There is no consensus on what has provoked the conflict. Some now believe that whites with modest incomes have been intentionally deceived by the plutocrats in order to establish a conflict among working-class Americans to prevent them from organizing for social change.