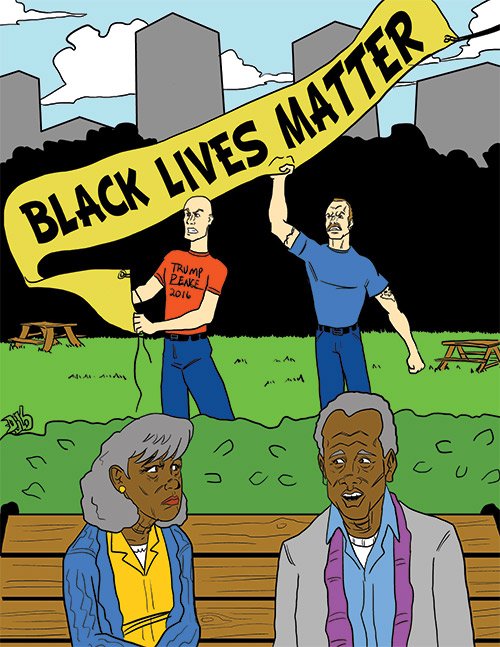 "I always knew they didn't care much for us."
Stories this photo appears in:

Fair minded whites are now aware of the continuing disrespect and aggressions against African Americans. It is a modest request that they accept the principle — black lives do matter — even if they question some of the political strategies. It is time for an effort to correct the nation's tolerance of bigotry to create a spirit of unity that will strengthen America's position in the world. This will benefit all citizens, black and white.