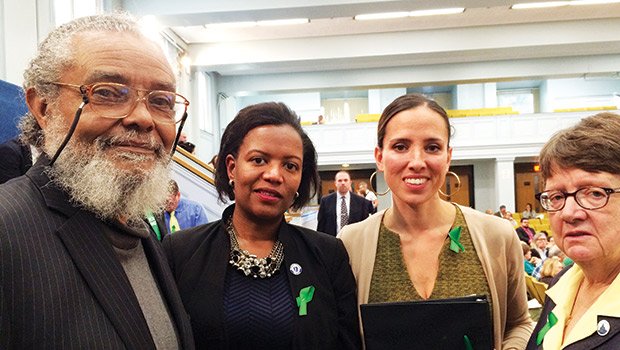 State Rep. Byron Rushing, Sens. Linda Dorcena Forry and Sonia Chang Diaz and Rep. Liz Malia at a State House hearing on legislation prohibiting racial profiling.
Stories this photo appears in:

Bills would require police to report data on pedestrian stops
The proposed legislation, introduced by Rep. Byron Rushing and senators Sonia Chang-Diaz and Linda Dorcena Forry, aims to prohibit racial profiling during motor vehicle and pedestrian stops, and to require increased data collection and review to identify racial disparities in policing practices. The law would apply to all state, municipal, college and university law enforcement officers.