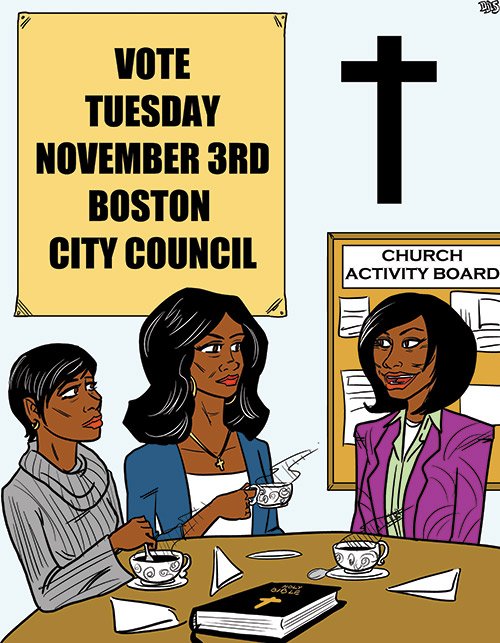 "I hardly had time to find out about the candidate, let alone any of her family members."
Stories this photo appears in:

African Americans have developed a wonderfully democratic attitude over the years. A candidate for public office will not benefit substantially from the achievements of his or her family. Similarly the alleged misconduct of family members will not be an impediment. For example, Andrea Campbell candidate for Boston City Council from District 4, has a pristine record and voters should evaluate her without any consideration of the possible misdeeds of family members.