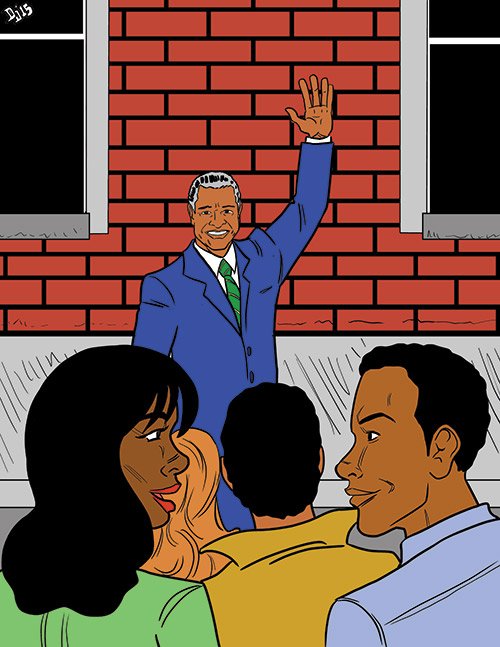 "Dr. Wharton is Roxbury royalty!"
Stories this photo appears in:

Clifton R. Wharton Jr. probably will not be celebrated as an ethnic hero during Black History Month, but his achievements deserve such accolades despite the fact that he is not so well-known. According to a journalist writing in The New York Times of March 27, 1988, "Clifton Wharton had become something relatively new under the American sun: a black member of the Establishment rather than a member of the black Establishment." Wharton's memoir, "Privilege and Prejudice: The Life of a Black Pioneer," provides an elaborate account of his arduous trek.