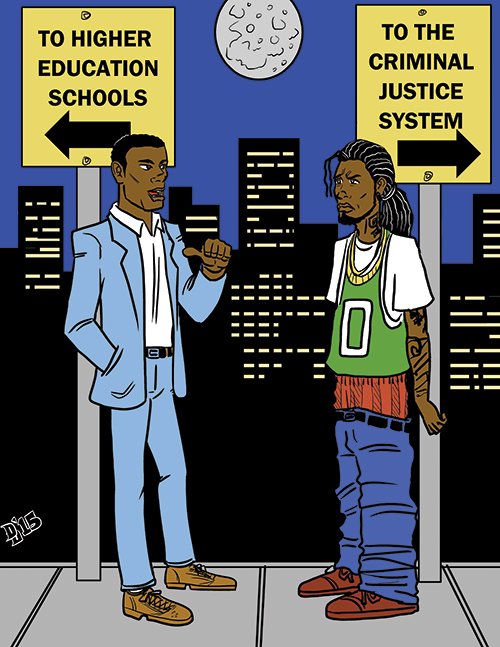 "Well, you know which road I'm taking."
Stories this photo appears in:

Many black children begin life with a great disadvantage. About 72 percent are born to unwed mothers. As a result, about 91 percent of them will live in woman-headed households. There is a high incidence of poverty in that kind of household. In addition, it is believed that boys growing up without a father present suffer more developmental problems than girls.