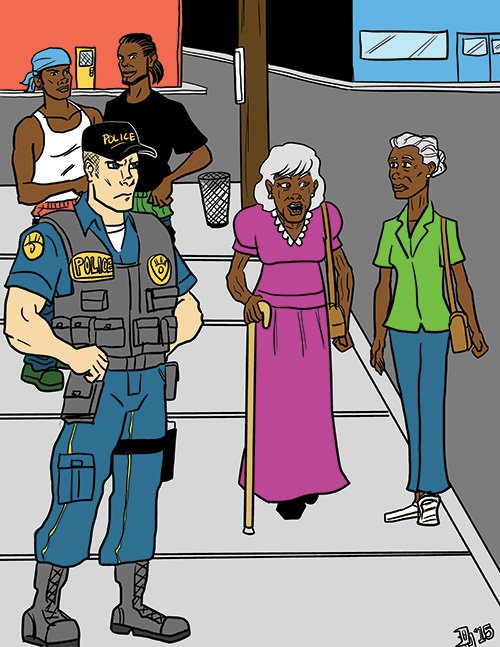 "I'd feel a lot safer if the police were less hostile and more polite like they are in England."
Stories this photo appears in:

Reports about police brutality against blacks are now so common that even fervent advocates of aggressive law enforcement are beginning to question police behavior. The once common attitude was to assume that the person victimized by the police had broken the law and thus deserved such mistreatment. Even many blacks had acquired that point of view. But now modern video technology has made every citizen a witness to the violent incidents. The recent killing of Usaamah Rahim in Boston foretells some of the perils to society created by excessive police aggression.