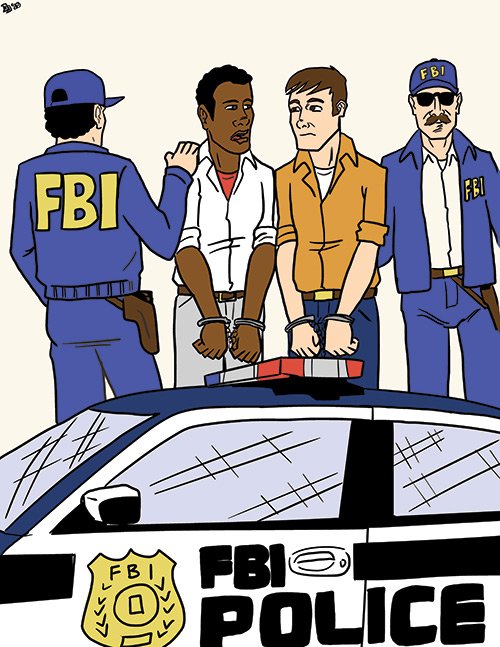 "Man, I told you we should have incorporated like they do on Wall Street. We wouldn't have to go through all this!"
Stories this photo appears in:

Corporations are endowed with the rights of an individual under U.S. law, but often enable individual wrongdoers to escape punishment for malfeasance. What kind of system of justice does the nation have when felons can defraud the world, essentially with impunity, because they control enormous wealth?