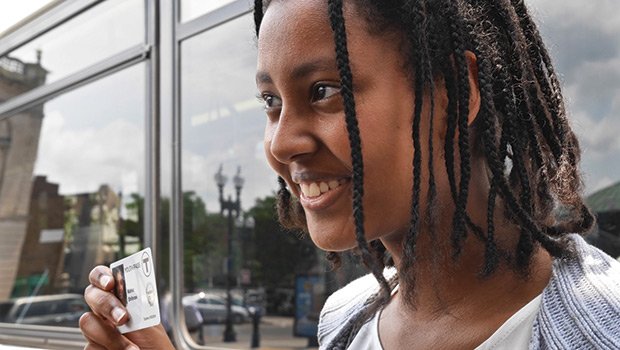 Mahlet Shiferaw of Roslindale displays her new Youth Pass after a celebratory launch event at Dudley Station on July 1.
Stories this photo appears in:

Youth Pass pilot program serves ages 12-21 in 4 cities
Boston area youth transit activists joined city and state officials at Dudley Station July 1 to celebrate the much-anticipated launch of the MBTA Youth Pass. The one-year pilot pass program will sharply reduce the cost of bus and subway travel for 1,500 young people ages 12 to 21 in Boston, Chelsea, Malden and Somerville.