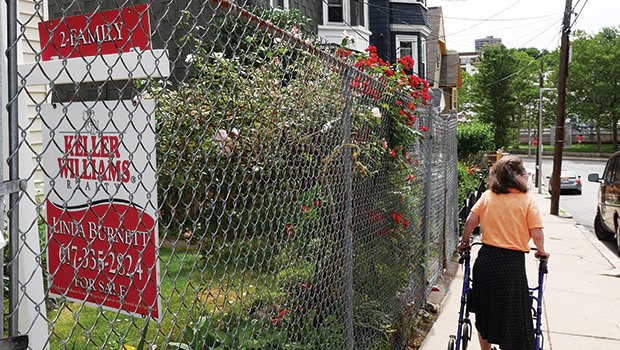 "For Sale" signs for single-family houses and condominiums proliferate in Betsaida Gutierrez's gentrifying Jamaica Plain neighborhood, not far from the Stony Brook MBTA Orange Line station.
Stories this photo appears in:

Some safe, others vulnerable as gentrification progresses
For older residents in Jamaica Plain and Roxbury, experiences and feelings vary as housing prices rise and their neighborhoods change around them. Some are vulnerable to displacement, while others have found stable, affordable housing. Longtime homeowners have the luxury of contemplating whether to sell, some happy for the significant financial opportunity but hesitant to push a neighborhood shift that often results in fewer people of color.