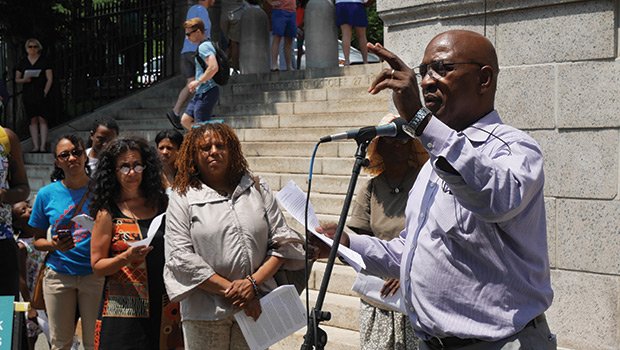 Charles Ogletree, Jr., founder of the Charles Hamilton Houston Institute for Race and Justice, addressed the crowd before reading a paragraph of Douglass's famous speech.
Stories this photo appears in:

Annual public reading draws hundreds
In Boston last week, two days before July 2, a public reading of the famous speech was held on the Boston Common. Readers lined up at a microphone set up near the State House and stepped up to read a paragraph each, 53 in all.