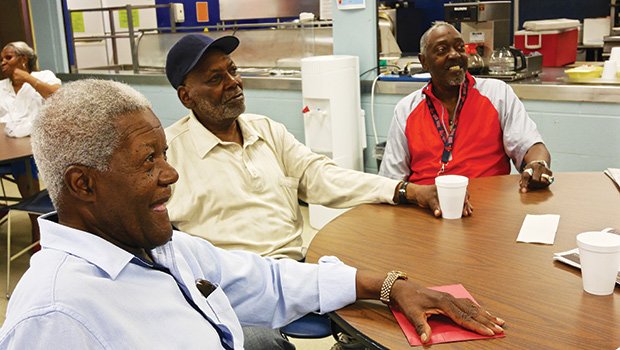 Longtime South Enders socialize at the United South End Settlements senior lunch program. (l-r) "Spider" Edwards, James Banks, Luther Flynt.
Stories this photo appears in:

S. End, Chinatown, hard hit as luxury units displace affordable apartments
As buildings change hands and rents increase, elderly renters and homeowners are feeling pressue in Roxbury, the South End, Chinatown and other neighborhoods in various stages of gentrification.