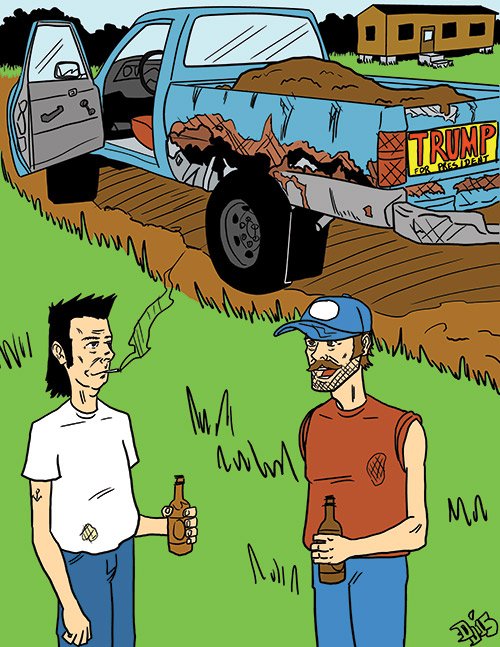 "Now that Trump is my role model, I ought to join his party."
Stories this photo appears in:

A fundamental principle of democracy is that citizens will vote out of office those politicians who fail to serve their interests. Over the years, conservatives have claimed that African Americans do not adhere to that principle but are captives of the Democratic Party. Now that whites with low incomes are becoming Republicans, the party of the well-to-do, there is considerable speculation about their motivations.