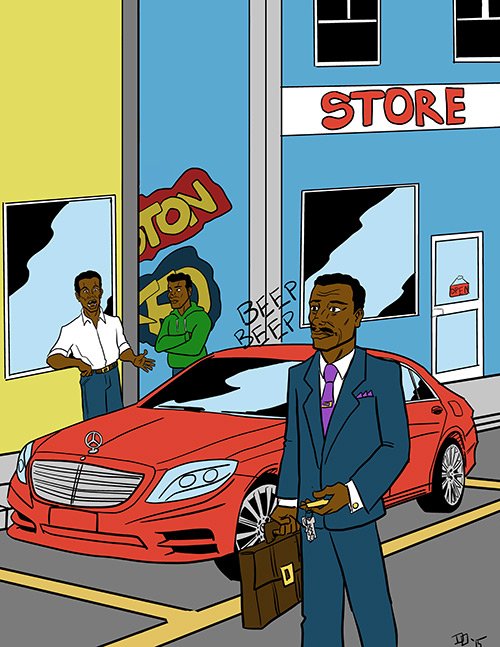 "I thought the Fed. report said blacks don't have wealth!"
Stories this photo appears in:

America is suffering from a substantial wealth gap. A small number of residents control a disproportionate amount of the nation's wealth. With the publication of "The Color of Wealth in Boston" report, the issue of wealth disparity took a shocking twist. This study by the Federal Reserve Bank of Boston found that while white households in Boston had a median wealth of $247,500, African American households averaged close to zero.