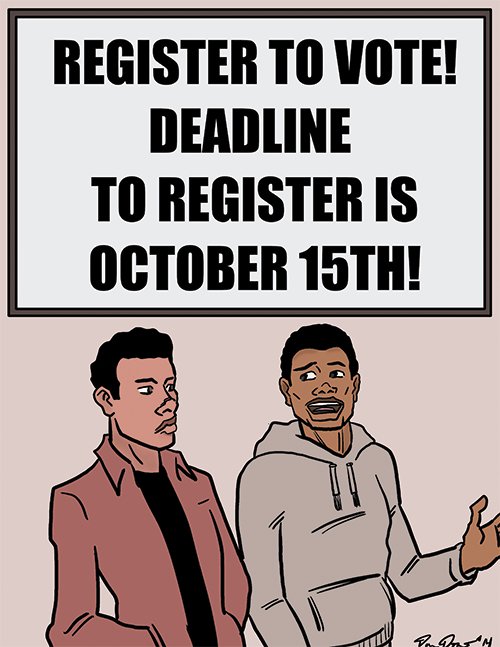 "You better register. Ferguson shows you what happens when people don't vote."
Stories this photo appears in:

With a criminal justice system that is skewed against blacks and a city council with just one black member, blacks in Ferguson would do well to exercise their political power and vote.

While Massachusetts has consistently voted for Democrats in congressional and presidential races, voters have shown little party loyalty in gubernatorial races. With Democrat Martha Coakley and Republican Charlie Baker running neck-and-neck, this year's gubernatorial race could go either way.