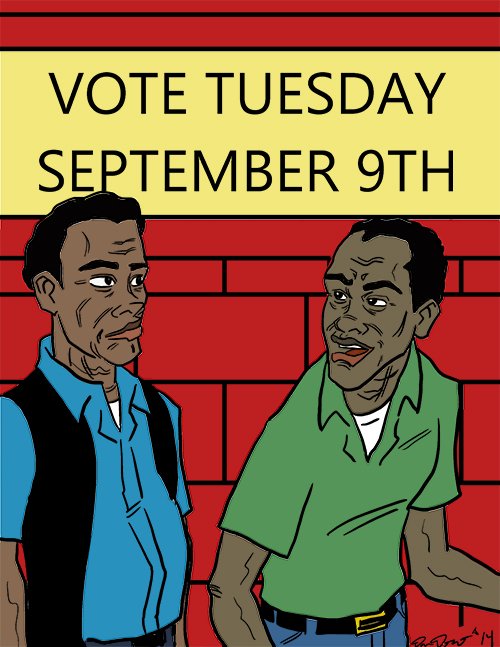 "I love elections 'cause I know my vote is worth the same as a millionaire's vote."
Stories this photo appears in:

List of candidates appearing on ballots in Boston 1st and 2nd Suffolk Senate districts (South End, Dorchester, Roxbury, Mattapan, Hyde Park, Jamaica Plain).

Blacks make up nearly 70 percent of the population of Ferguson, Mo., yet there's just one black person on the town's board of selectmen and just three of the town's 53 officers are black. Voter turnout among blacks in Ferguson is low, leaving the town's white minority in control of municipal government.