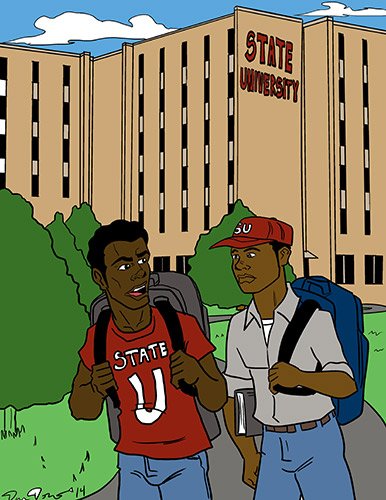 "I'm working hard to beat the odds against students at my income level graduating."
Editor's note: Just 25 percent of U.S. college freshmen from families in the bottom half of the income distribution will earn a degree by age 24.
Stories this photo appears in:

The employment qualifications for jobs with a future more frequently include a college degree. Inspired by the opportunities, African Americans now enroll in college in greater numbers. However, statistics indicate that 40 percent of those who attend college as freshmen do not graduate in six years. The dropout rate for community colleges is even higher — 50 percent. Those who leave college without a degree are left with substantial debt and no greater opportunity for employment.